Our experience for the growth of your company
Max Stand was founded in 1999 by Mr Massimo Pittarello, who had several years' experience as an exhibition fitter. The company operates throughout Europe ad can offer a range of services to fulfil every need and deliver a "turnkey" installation.
Along the years, MAX STAND has grown, increasing the number of its employees, acquiring bigger premises that better served its needs, and investing a lot in R&D, thus gaining and retaining a prestigious customer portfolio. It is a young, dynamic company thanks to its resources, who are skilled, motivated and helpful.
Our sole goal is to make our customers shine, with visually striking stands and showcases based on advanced solutions.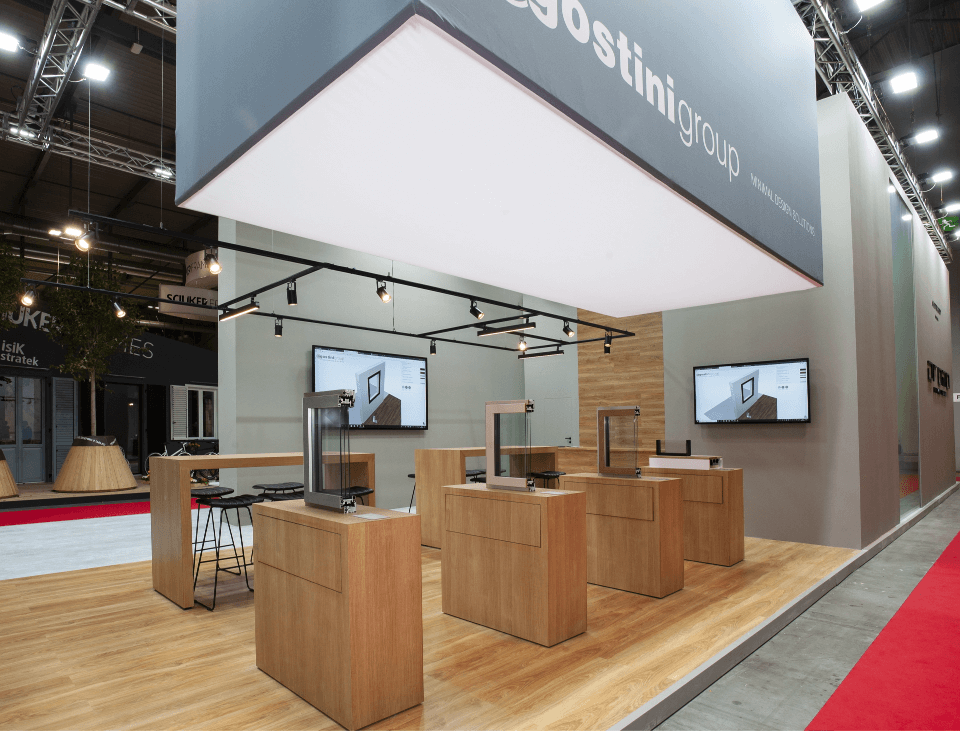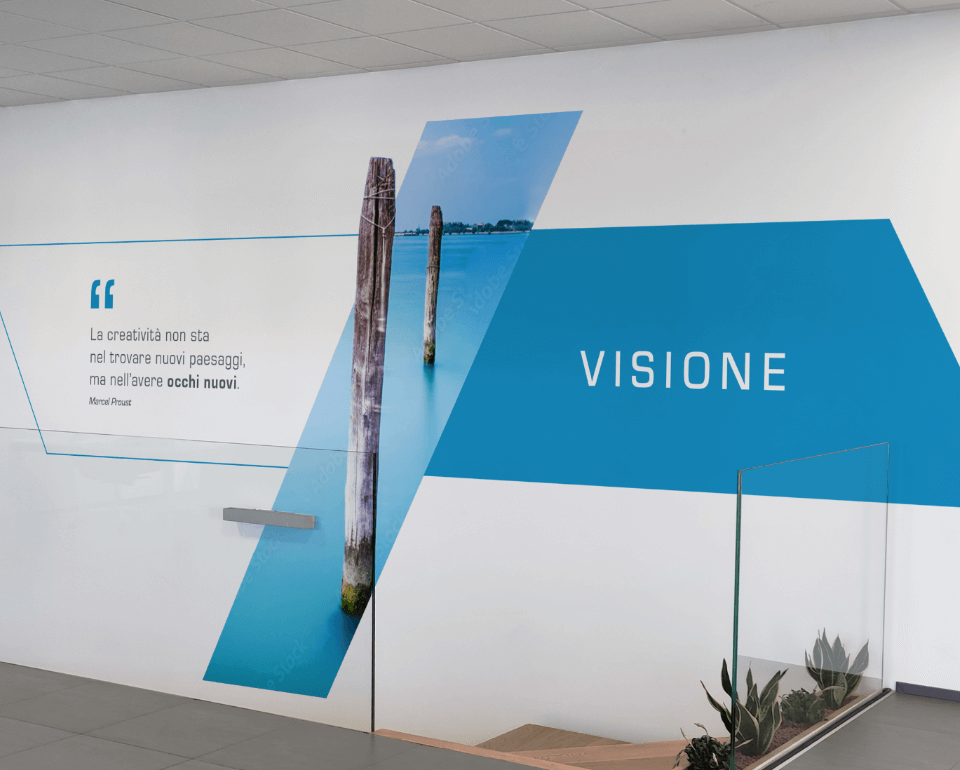 Our Headquarters
A creative space to craft your projects
Our headquarters are a statement of who we are so that's why we recently restyled every space. We wanted to portray an elegant, fresh and modern image of our company which, from its solid ground still has its gaze on the horizon and is really curious about the future.
Our wish is for our customers to feel good the minute they set foot in Max Stand. That same feeling we want to evoke at a trade show booth… because an inviting space sets the stage for a constructive business relationship.
What you can see with your own eyes at the many events that house our creations is exactly who we are: we pour out our essence into what we do everyday.
Turn to us for a turnkey service
From design, to production, to installation. For any show, in any city, for any company.
For us at Max Stand, providing a turnkey service means working on the project with our customers from start to finish, including on aspects that go beyond building the trade show booth.
Here's what we can do for you
Step 1
Brief, customer consultation
A dedicated team for all the requirements for designing and realizing the exhibition stands, to advise and direct you to the best choice and to answer doubts and misgivings.
Step 2
From the idea to the final graphics: our professionals design exhibition stands are able to follow each phase necessary to the realization of any promotional product.
Step 3
We'll handle the communication with the trade show organisation and venue and help you fill out the needed forms. The documentation will be complete and correct when you arrive.
Step 4
Our main goal is to make life easier for our customers. For this, our team of experts carries out internally projects to consolidate them and make them a solid reality.
Step 5
Our work doesn't end with the installation of your exhibition booth at the venue. If technical or other issues should happen, we'll be there to assist you.
Step 6
Recycling and sustainability
And, at the end of the show… we don't throw away the booth! We take the environment and avoiding waste to heart, so we are mindful when choosing materials and have pledged to re-use them whenever possible.
Our commitment to sustainability
Being respectful of the environment and reducing the impact of human activities on nature are a must for any company. The trade show display industry, too, is taking a "greener" approach to booth and furniture production.
How do we make our work sustainable?
Max Stand has put in place multiple actions to promote sustainability. Here are a few examples:
We recycle and reuse all the wooden materials we use
Ninety percent of our booths are made with eco-friendly plywood honeycomb-core panels, known for their low environmental impact (these panels are lightweight and allow for greater loading volumes, reducing transport with heavy-duty trucks and ensuring lower CO2 emissions in the air)
We only source from suppliers that use eco-sustainable materials, such as 100% regenerated bioplastics and 100% recyclable metal parts
We reuse the furnishings whenever possible
We have phased out traditional halogen light bulbs from our projects, installing only LED lights to ensure respect for the environment and greater energy efficiency
We only use eco-sustainable water-based paints in lieu of the old, solvent-based polyurethane paints that emit volatile organic compounds (VOCs), which can harm the environment as well as the health of the people who use them.
From suppliers to customers, a sustainable path
Sustainability at Max Stand is a process that starts with our suppliers and continues even after project implementation. This way we can be sure we have reduced the environmental impact of our activities as much as possible. Ours is a responsible choice that starts with the sourcing of materials and ends with recycling and reuse of components.
Sustainability is a path that we also want to share with our customers, to let them know about Max Stand's commitment and the importance of choosing a partner that takes the environment and future of the planet to heart.
Do you need us?
Would you like more information on our services? Why wait longer? Reach out to us now!